Make sure to easily get your antioxidants and micronutrients for the day in just one glass with this cleansing cucumber pineapple juice. Its taste is perfectly balanced and has amazing anti-inflammatory, detox and weight loss benefits!
Let's jump straight into it!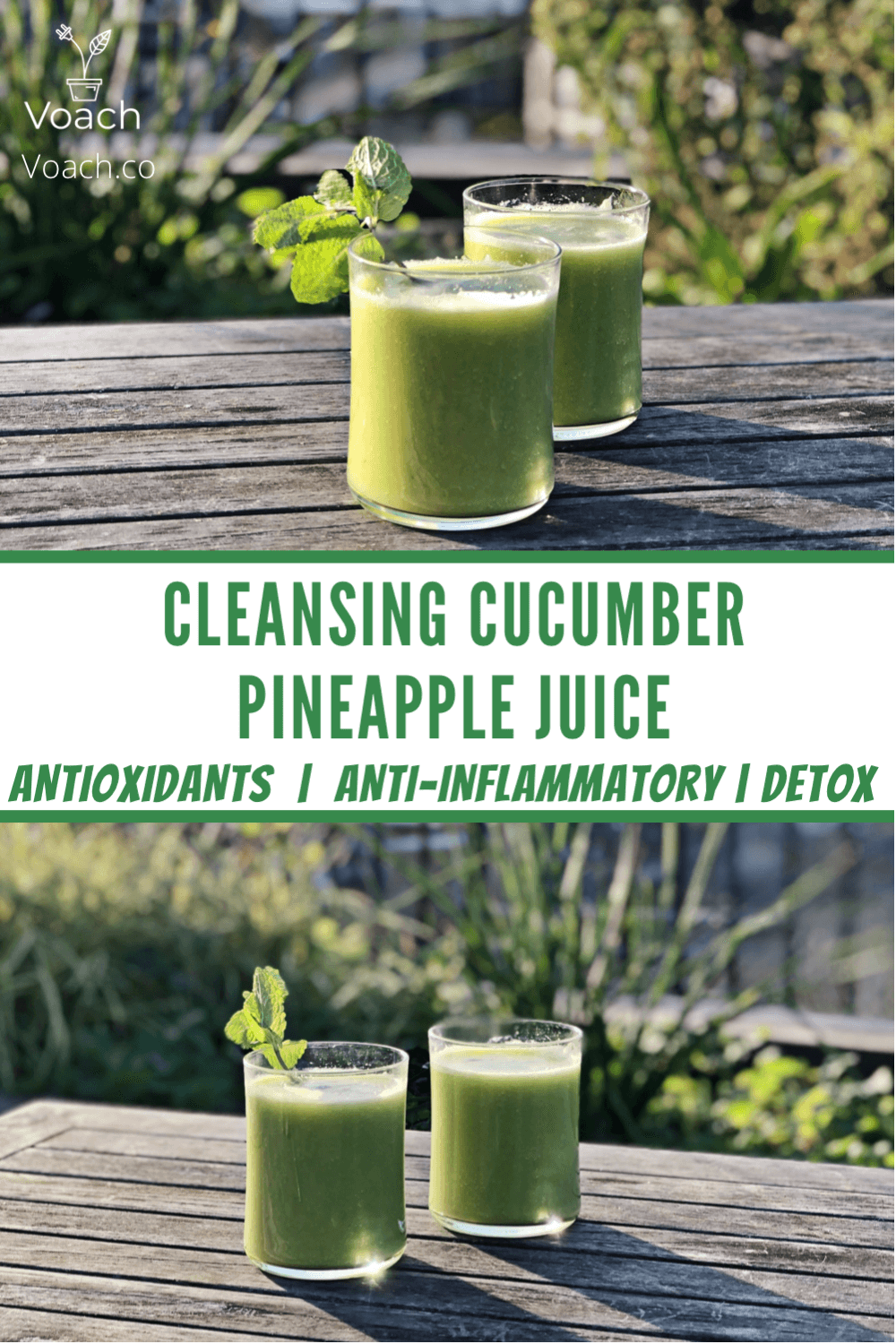 Growing up I was always obsessed with pineapples. So it makes sense that I now try to have as much of it as I can. By incorporating it with our other juice cleanse recipes, it is a great way to quickly reset the body's digestive system or form part of a greater juice detox program.
By combining the fresh pineapple together with other healthy fruits and vegetables in this recipe, it will ensure that you kick start your day the right way!
This juice is super easy to make and so tasty – as you can tell from the pictures! Not only does it taste amazing, but it has such tremendous health benefits that it is a great way to cleanse your body and run more efficiently!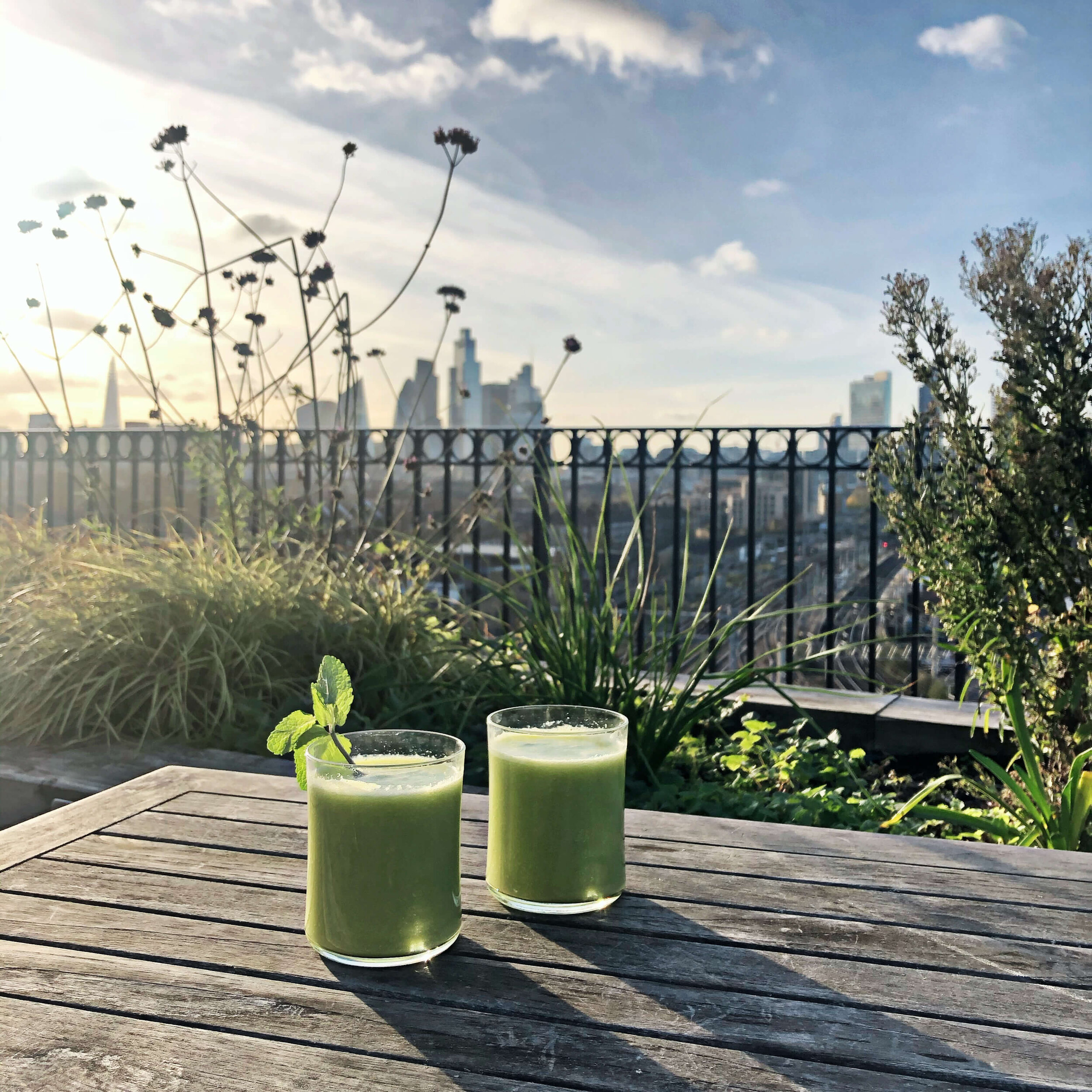 How Healthy Is This Juice?
This juice has amazing health benefits: from its detoxifying properties, to its ability to aid absorption of nutrients from other foods, to the boost of antioxidants and combating oxidative stress in the body. This all helps in boosting your immune system, aiding digestion and reducing the risk of certain types of chronic diseases.
It is very light at just 104 calories per serving and the combination of fresh pineapple, celery and cucumber gives you an amazing clean boost of energy and clearer focus.
On top of this, the flaxseeds and chia seeds (which you won't even notice once mixed) will give you approximately 90% of the RDI for Omega 3 Fatty Acids!
Juices such as these are an efficient way to get more essential vitamins and minerals into your body on a daily basis and gently cleanse the body in an easy and stress free manner.
Let's get to the recipe!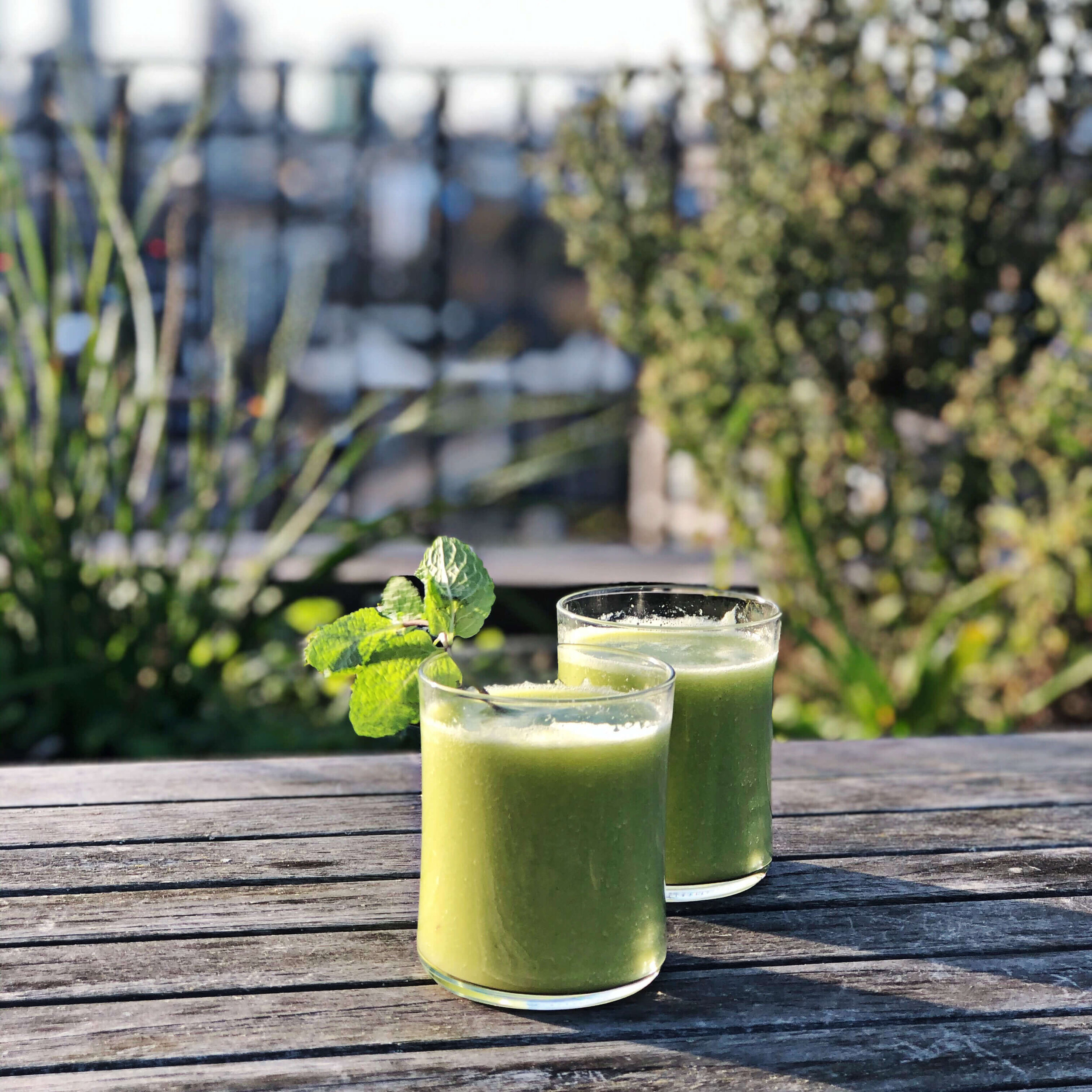 This Cleansing Cucumber Pineapple Juice is:
Easy to make
Healthy
Revitalizing
Detox
Full of vitamins & minerals
Delicious
Great for an energy boost!
Looking For More Refreshing Detox Juices
If you like this cleansing cucumber pineapple detox juice recipe, you might also like:
Please feel free to check out all my vegan recipes here for more inspiration in the kitchen!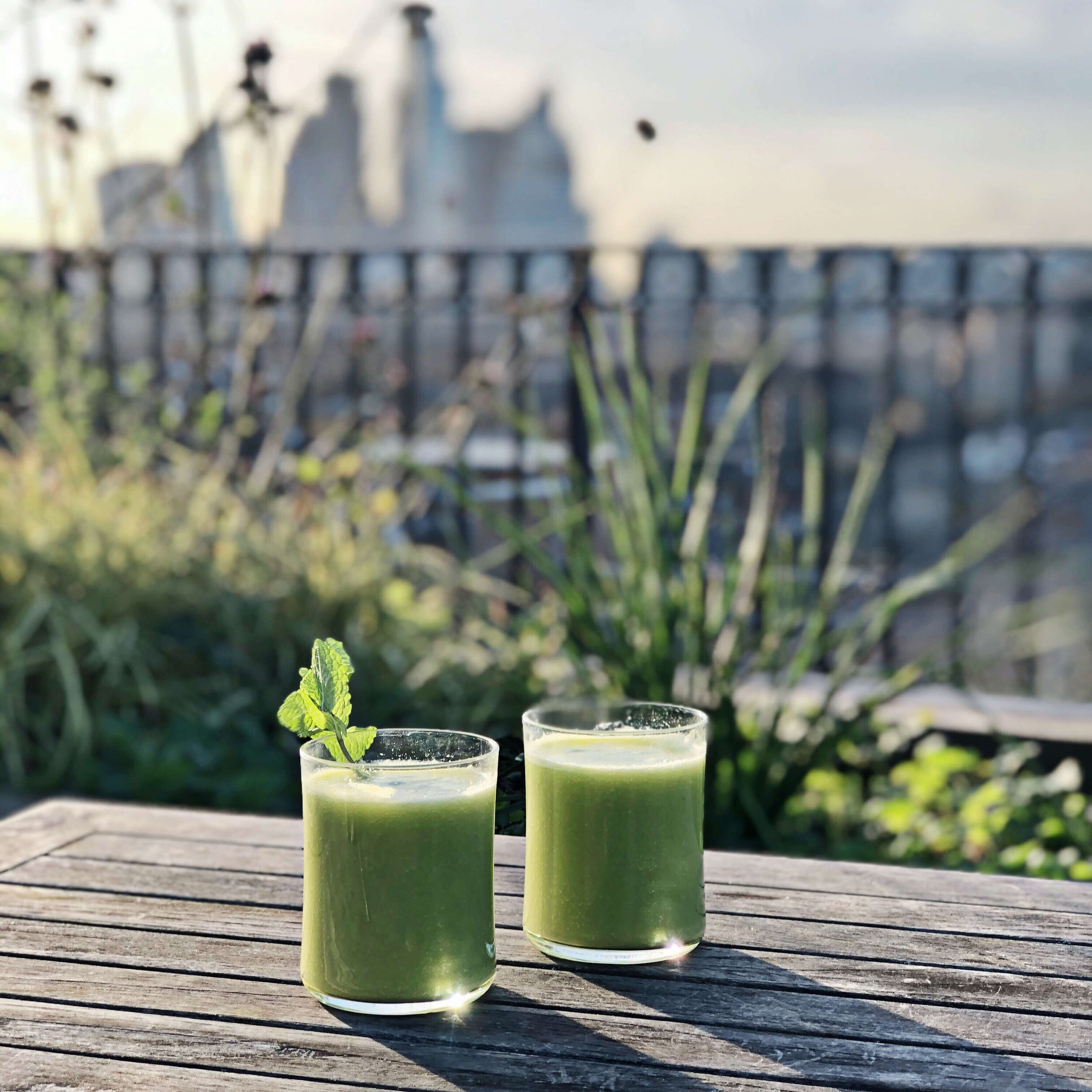 If you tried this cleansing cucumber pineapple juice recipe and loved it as much as I did, please feel free to let me know by leaving a comment and a rating below. I also love seeing remakes of these recipes, so be sure to tag me @voach_thevegancoach and use the hashtag #voachrecipes if you post your creation on Instagram!
Never want to miss out on new amazing vegan recipes? Then be sure to follow me on Facebook, Instagram and Pinterest and sign up to my Newsletter so you are notified when the next delicious and nutritious vegan recipe is up!
@Voach. All images and content are protected by copyright law. Please do not use any images without prior permission. For any republishing of this recipe, please kindly link back to this post.
*This post may contain affiliate links that earn me a small commission, at no cost to you. You can find out more information here.
---